Art Collection – Julian Tenison Woods, Naturalist and Artist
In his Memoirs Woods recalled that his childhood interests in and around London and on Jersey included 'collecting specimens of stones, shells and sea weeds…drawing and painting in watercolours and oils, and…reading'.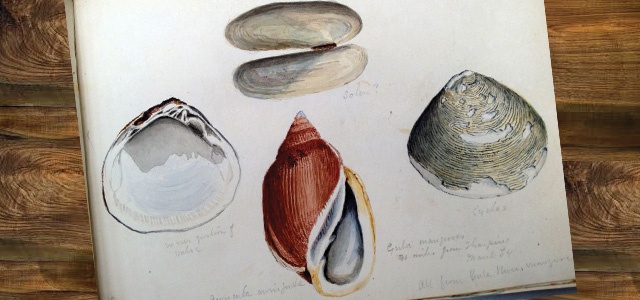 At fifteen he 'attended a government drawing and painting school which was attached to the Royal Academy…[and also] studied drawing from antique models in the British Museum'.
'It is well known he was an able artist, nearly all the drawings which illustrate his numerous treatises and essays being the work of his own hand.' [1]
Mary MacKillop 1903
Whilst teaching English at the preparatory Marist Naval College of La Seyne, he enrolled in 'classes for drawing…and natural history'. [2]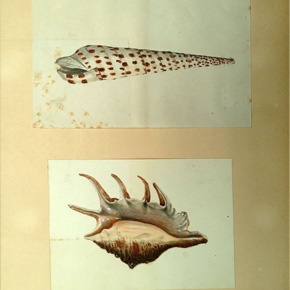 Later, 'in his museum at Penola…there grew up…a wonderful collection of marine fossils…[and] he also amused himself…drawing and painting, especially in making copies of shells'. [3]
During his travels in Asia he wrote to his brother Terry from Perak, 'I sketch a good deal now and you will be glad to see my book'. [4]
The Mitchell Library in Sydney holds two of Woods' watercolour and pencil sketchbooks, from which this collection of illustrations, with its related
specimens, has been selected.
Penola – Ten Years in the Bush and Beyond exhibition text, Margaret Muller, MMPC, 2011
References
1. MacKillop, Julian Tenison Woods A Life (1903), ed. Margaret Press rsj, 2010, p225
2. Woods, Memoirs Vol. I, pp26, 42 & 43, 93
3. Woods, Memoirs Vol. II, p18
4. Woods, 24.6.1884,'Yrs Most Afftly' Letters 1878 – 1887, ed. Anne Player rsj, 2008, p64