Early Cameron Home
Mary MacKillop's uncle, Alexander Cameron, built the original section of Penola Station homestead in about 1848, [1] twelve years before her arrival as governess in 1860. By then the homestead comprised 15 rooms and the original section could well have been used as the schoolroom.
Cameron sold Penola Station to Robert Ralston in 1864, and it was acquired by Robert Rymill in 1900. His son, John Riddoch Rymill, later a polar explorer, was born in the homestead on 13 March 1905.
John's son, Peter Rymill, demolished the homestead in 1969, but retained the materials of the original section and recorded details of its structure. The original walls comprised square timber posts set straight into the ground, between which horizontal slabs were stacked and held in place with wooden cover strips. Such horizontal slab construction reflected greater affluence, compared with vertical slabs (like Sharam Cottage), because the walls could be built to a greater height and thus provide more head-room.
The floor was made of hardwood boards nailed to bearers that lay directly on the ground. There were no stumps. The boards were probably local, pit-sawn eucalypt.
The chimney was constructed from local, rough, surface, lacustrine limestone.
In 2009 Peter Rymill gave the materials of the original section, which had been stored in the woolshed, to the Mary MacKillop Penola Centre. It has been reconstructed in a way that ensures the preservation of the original materials and provides access to visitors.
Most historic buildings are preserved in situ, but this original section could not return to its previous location and was hence relocated here on former Cameron land. Unfortunately, some of the stringy bark structural members were no longer suitable for reuse and were therefore substituted with new timber.
Displays include a timeline of the district and an interactive audio-visual presentation.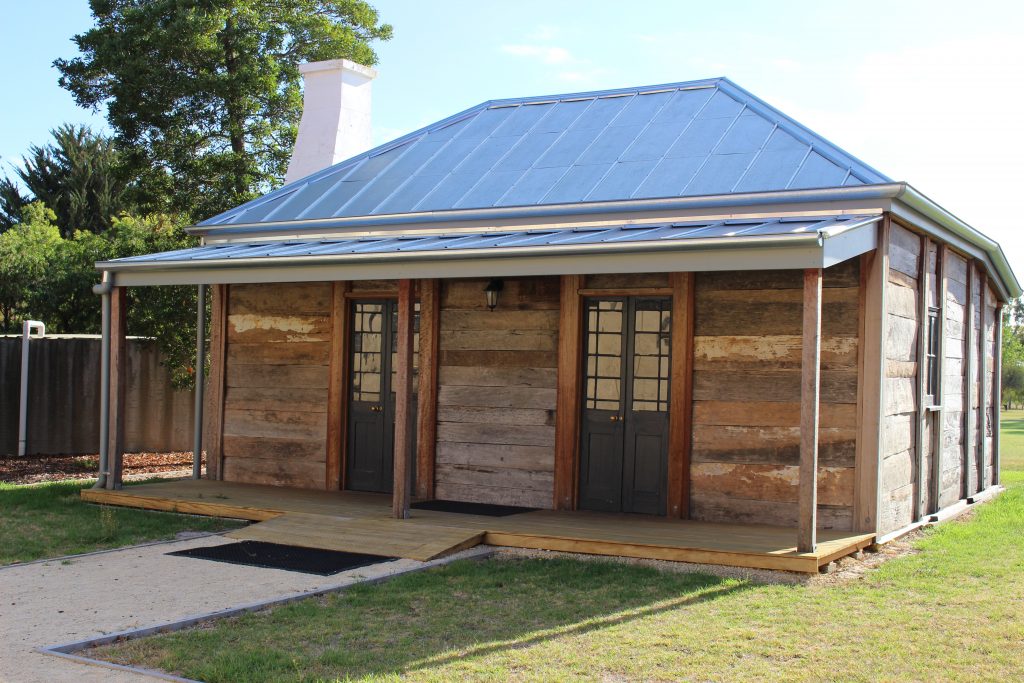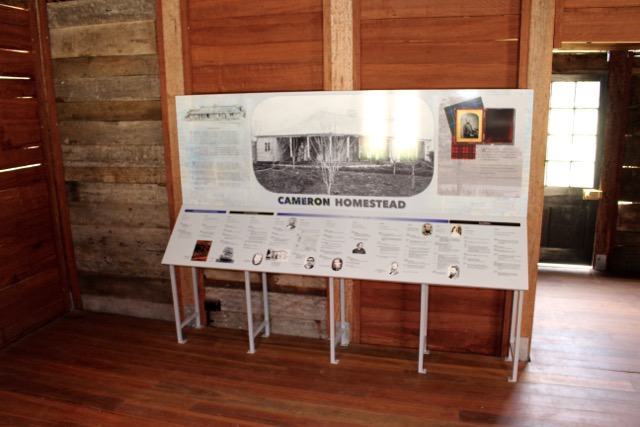 References
1. Alexander Cameron was granted a Publican's License for the Royal Oak in November 1848 and it is likely that he would have moved his station headquarters two miles south by then, his wife Margaret Cameron having arrived in Penola by 30 March 1848.