Plan Your Visit
Our Centre is on the corner of the Portland Street and Petticoat Lane heritage precinct of Penola, which is in the Coonawarra wine region and half way between Adelaide and Melbourne.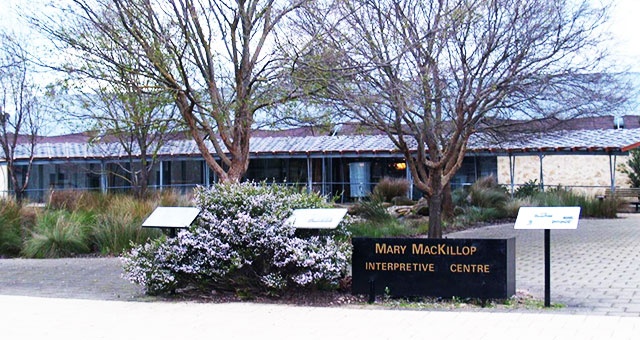 Opening Hours
7 days from 10am – 4pm daily
Closed on Good Friday and Christmas Day.
Entry
$8 each – General admission
$6 each – Groups of 10 or more people
$5 per student – school groups only
Coaches and Groups
Volunteers from the Centre will meet the coach to welcome and briefly familiarise visitors.
Suggested time to allow for the visit – 45 to 60 minutes – so that visitors may enjoy the historic exhibitions and displays in the Interpretive Centre and Schoolhouse, and visit the Church and Shrine.
We have wheelchair access and toilets.
Additional Extras for Bus Groups only (with paid admission) by arrangement only –  please note some price changes from March 1st 2023
Group entry $6.00 per person. No charge for coach crew.
School groups $5.00 per student.
Morning or afternoon tea $7.00 per person.
Light luncheon $20.00 per person.
Guided coach tour of historic Penola $5.00 per person (in your coach with microphone)
Shop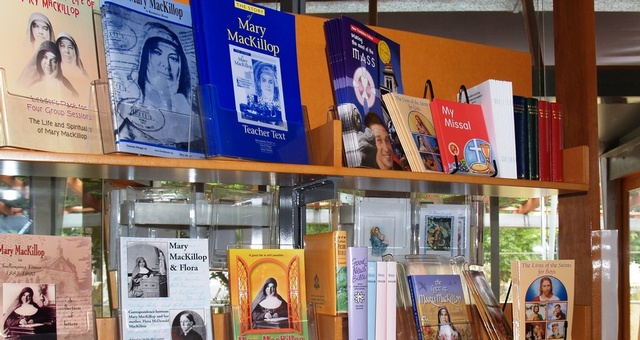 Research Room
Resources include a wide range of books; CDs & DVDs; files of research material; local Catholic records of baptisms, marriages, confirmations; a growing data base of schoolhouse pupils and families.
Contact Us
Mary MacKillop Penola Centre
PO Box 231, PENOLA, SA 5277
Telephone: 08 8737 2092