Old Convent
In 1872 the dilapidated wooden presbytery next to the church was replaced by a 'handsome' stone building that served the Penola priests until Naracoorte became the parish centre in 1883.
By August 1884 Sister Austin O'Meara reported to Mary, who was now based in Sydney due to problems within the Adelaide Archdiocese:
'The place is sadly changed…The Sisters are in the presbytery…
The priests are gone…Oh, Mother, how much longer must it last?'
The Sisters left Penola in 1885, and again in 1889, but to the great joy of the parishioners they returned in 1936. The former presbytery was blessed and officially re-opened as the convent and the Sisters taught in the Schoolhouse until the new St Joseph's school (now the Mary MacKillop Memorial School) was opened after Easter.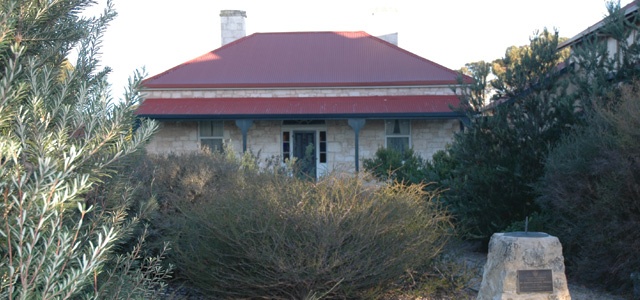 Since then there has been a strong Josephite presence in Penola, which will continue into the future. When the first lay principal was appointed in 2011, two Sisters came to live here and their wide-ranging contribution to the local community is appreciated, as was that of Mary MacKillop before them.
In 2012 the Sisters moved from the 1967 convent to the new convent, adjacent to the Mary MacKillop Stable School Park.
The old convent has been partially renovated so that it can be used for art exhibitions and displays.