Families
During the latter half of the 19th century, the pupils who attended St Joseph's school – whether in the church, the renovated stable or the schoolhouse – represented the religious, cultural, and economic diversity of families living in the Penola district at that time.
They were
Catholic and Protestant
Aboriginal; Scottish, Irish, English, German; Australian-born
professional, business, trades, farming, labouring
prosperous and poor.
Like Mary, who had a strong network of aunts, uncles, cousins and family friends living here, so did most of the pupils. Common to them all was St Joseph's school.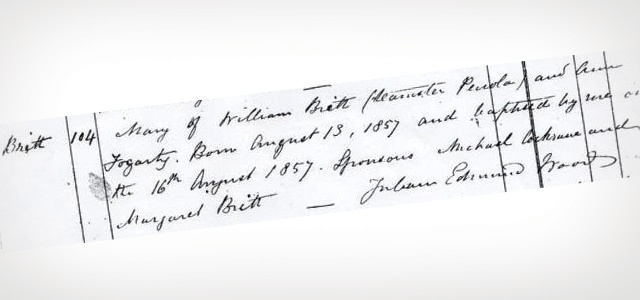 Between 1866 and 1889 its many teachers served this community well: the outstanding Mary, lay teachers Annie and Lexie MacKillop, two governesses who became Josephites, three young postulants, and at least twenty-one professed Sisters. They were supported in their work by the parish priest and a local board of Catholic education, answerable to the central board established in 1867 by the inaugural Director General, Father Woods.
The lives of many were immeasurably enriched by the presence of the Sisters of Saint Joseph in Penola during the 19th century.