Vale Claire Larkin
September 29, 2023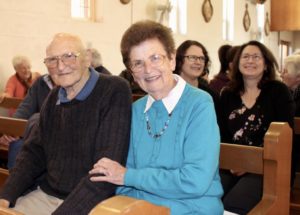 It is with much sadness to inform you of the death of Claire Larkin. 
As you all know, Claire was really the lifeblood of the Centre for many years.  Serving as coordinator for over 20 years, she guided the building of the Centre itself, many celebrations over the years and of course, during the canonisation period of celebration. She was a passionate supporter of Mary MacKillop and Julian Tenison Woods and gained and imparted valuable knowledge to us all over the years.  Her dedication and contribution to the Mary MacKillop Penola Centre as well as the general Penola community will be sorely missed, but well remembered.
 Born May 27 1935  –Died July 16 2023
Vale Claire Larkin
A full obituary was published in the September issue of The Southern Cross.