Preserving Mary's Early History
June 24, 2013
Plans are well underway for the restoration of the Early Cameron Home where in 1860, an 18 year-old Mary MacKillop spent her early years as governess to her uncle and aunt Alexander and Margaret Cameron's seven children.
The Cameron homestead was sold to Robert Ralston in 1864, and it was acquired by Robert Rymil in 1900.  His son, John Riddoch Rymill, later a polar explorer, was born in the homestead on 13 March 1905.
John's son, Peter Rymill, demolished the building in 1969, but retained the materials of the original section and recorded details of its structure.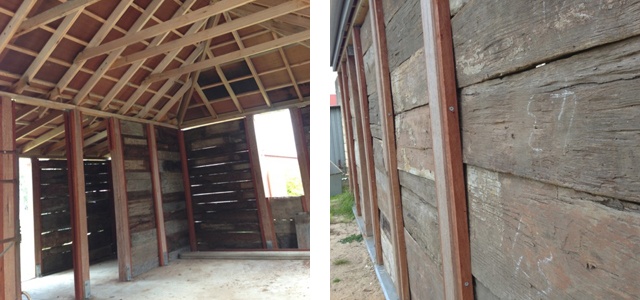 The building will have a new home in the grounds of the Mary MacKillop Penola Interpretive Centre.  Using as much original material as possible, the home will be reconstructed to allow visitors to view and experience the life of early settlers.
Planned displays will include May's early companions, most of whom were governesses.