25th Anniversary Celebrations held
September 29, 2023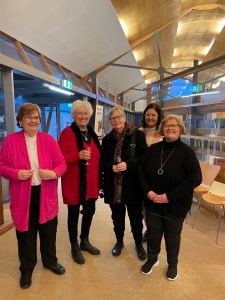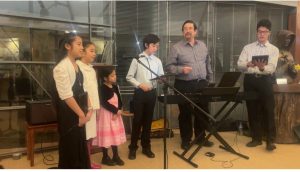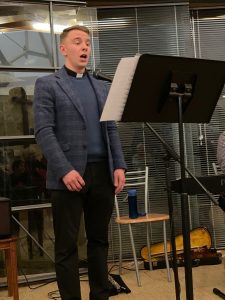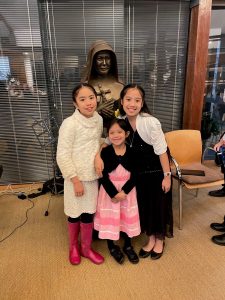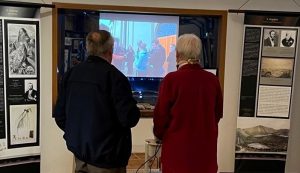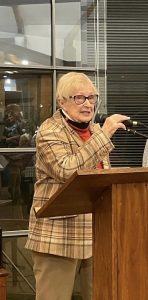 On the evening of the 11th August 2023, a celebration was held to mark the 25th Anniversary of the opening of the Mary MacKillop Interpretive Centre in Penola in May of 1998. Here are a few remarks made by the Co-ordinator on the night:
It is with immense joy and gratitude that we gather here today to celebrate a remarkable milestone – the 25th  Anniversary of  the Mary MacKillop Interpretive Centre.
Following the beatification of Mary MacKillop in 1985 and championed by the unwavering commitment of Archbishop Leonard Faulkner – a vision sprouted, a dream was nurtured, and the result was the construction of this magnificent Centre here in Penola. The Mary MacKillop Interpretive Centre was established with a simple purpose – to share the story of an extraordinary woman whose life was dedicated to education, compassion, and social justice. And, as Australia's first Saint, a life worthy to be an example to all.
Like Mary MacKillop's own journey, our journey has not always been an easy one – funding, tornadoes, pandemics – have thrown impediments in our way, but we have grown, shown our resilience, adapted to changing times, and remained steadfast in our commitment to sharing the story of Mary & Julian. The challenges of the world around us may evolve, but our mission remains constant.
As we look back on the journey that brought us here, we are reminded of the moments of laughter, the bonds forged, and the stories that have shaped our Centre's history. There is a running slideshow of photos taken over the years to enjoy and remind us all of the camaraderie we have shared over the last two and a half decades! We also have some words from the architect of the building and the exhibition designer which will be shared.
 As we celebrate this milestone, let us not only look back with pride but also cast our eyes forward with renewed determination to build on the foundations laid by our predecessors, inspired by the same passion that ignited our journey twenty-five years ago.
We are grateful for the many Sister's of Saint Joseph, Priests, and the many volunteers, who have kept this such a spiritual place for 25 years.
May today's celebration be a testament to the past, a celebration of the present, and a promise for the future.                               Thank you. Marie Valenzuela, Co-ordinator
The night also included – a continuous slide show of photos from over 25 years  – Music by Judith Georgeson & Kathryn Mules – Dinner / supper provided by volunteers – reminiscences from Michael Fielder, architect and Peter Templeton, exhibition designer – music by the Siow Family from Adelaide and Fr Olek .
Also announced was a commemorative seat to be erected for Claire Larkin, and acknowledgement of donation of schoolhouse sketch done by Lois Hodge.