24 years of committed service of Claire Larkin OAM
October 21, 2018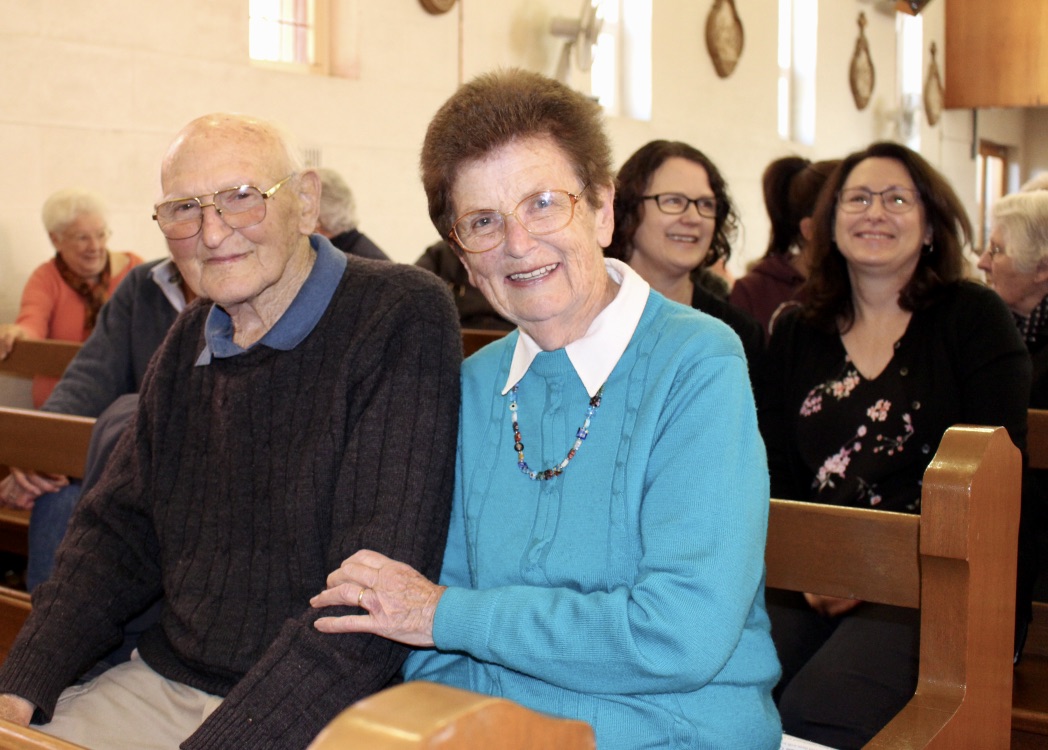 WE GAVE THANKS …
            "Look back a little and see what our good God has done for us." (1880)
The words from Saint Mary of the Cross MacKillop, hung as a backdrop, summed up for us the purpose of our celebration at St Joseph's Church, Penola on 21 October, 2018. The parish community, with members of the Larkin family and visitors from neighbouring parishes, celebrated a Mass in thanksgiving for the 24 years of committed service of Claire Larkin OAM to the Mary MacKillop Penola Centre.
Father Phillip Marshall, travelled from Adelaide to preside at the Eucharist and to offer gratitude and admiration on behalf of the Archdiocese of
Adelaide. In his homily, Father Phillip described how Divine Love is encountered and made manifest in our daily encounters. In her daily work at the Mary MacKillop Penola Centre over the years Claire has done precisely this. In her unassuming, humble way she has expressed God's love through her unfailing hospitality, her genuine acceptance of every person, her selfless service to visitors and pilgrims and her skilful administration of the Centre.
Following the Eucharist, the community continued the celebration over a shared lunch. On behalf of all the volunteers at the Centre, Mrs Margaret Muller spoke about Claire's leadership, one which is consultative and decisive, tolerant and wise.
During her twenty four years as Chairperson of the Mary MacKillop Penola Centre Claire presided over planning for the Penola celebrations of the Beatification of Mary MacKillop in 1995 and the canonisation in 2010. She was also heavily involved in celebrations for the Sesquicentenary of the Sisters of St Joseph in 2016.  Under her guidance Penola has come to be recognised as a place of prayer and pilgrimage and a spiritual home not only for all Australians, but globally, as records at the Centre attest.
"You have been adept at recognising, enlisting and nurturing the individual skills of those you have led. You have widely sought advice, to which you actually listen. And you have the presence, credibility and personal strength to have brought people with you as wide-ranging decisions have been made," Margaret said.
Damian Flint spoke to Claire on behalf of the parish community. Using the familiar image of the sports team, Damian was unequivocal in his assessment that Claire would have won the award for "Best and Fairest." Her skills as a team player are undisputed. Damian illustrated how Claire had for years, with her husband Brian, been involved in a range of activities beyond the Penola Centre and the parish. They have served in a host of roles and always with generosity and selflessness.   In a witty, yet very skilful way, Damian invited his audience to speculate on "What if …", to the point of imagining for us how impoverished we would have been had not Claire and Brian met all those years ago!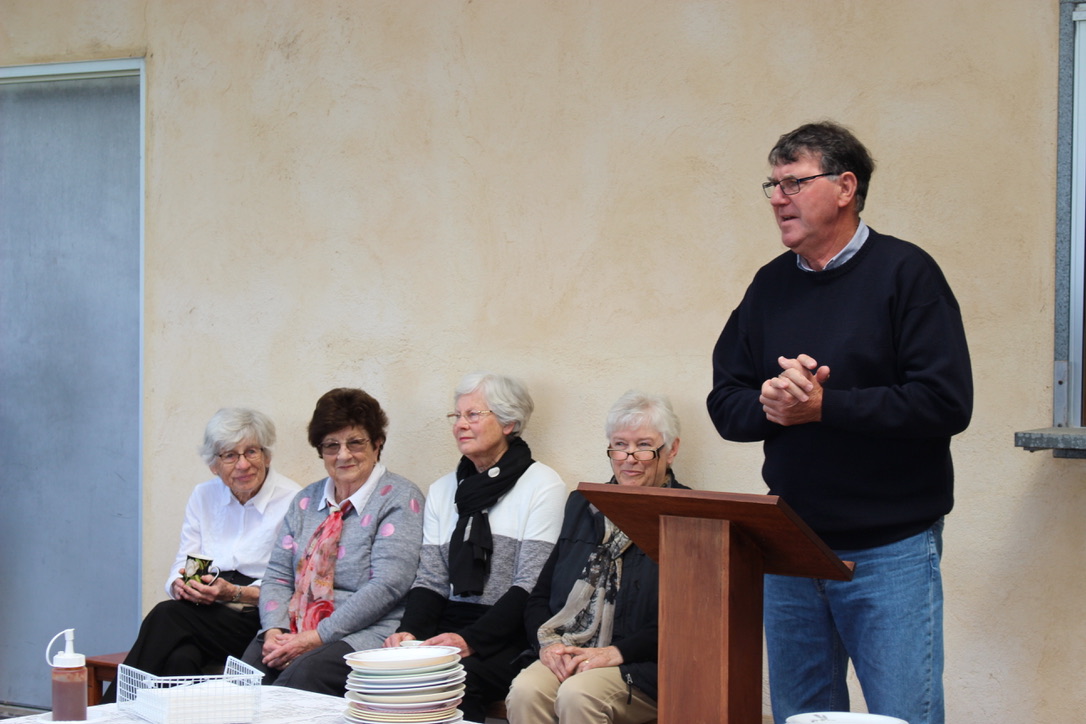 In her reply, Claire humbly acknowledged with gratitude all those who had contributed with her over the years. Borrowing from the Book of Ecclesiastes, she reminded us that "there is a season for everything under the sun …"   And now, she recognises, is the season for her to pass on the baton and to move into a time of retirement from the responsibility of leadership. As Margaret Muller reminded Claire about the Penola Centre, "You will always be at its heart and ours."
Wisdom women like Claire Larkin are indeed rare. The Archdiocese of Adelaide, and especially the Penola community, is indebted to this priceless treasure. And that is why we gathered to give God thanks.